Additions avec des coloriages

L'élève en faisant des additions colorie aussi des clowns. Il y a 3 niveaux de difficulté. 

Adding and coloring

Adding by coloring clowns. Different levels of difficulty. 

 
 

 

Additions

Cette activité permet de faire des additions. L'accent est mis sur la rapidité. 

2 niveaux de difficulté. 

Adding

Adding exercices. Be quick. 

2 levels of difficulty 

 
En novembre et décembre, 
Nous avons joué à certaines marelles. 
En octobre, 
Boites empilées et alignées
Apprendre les nombres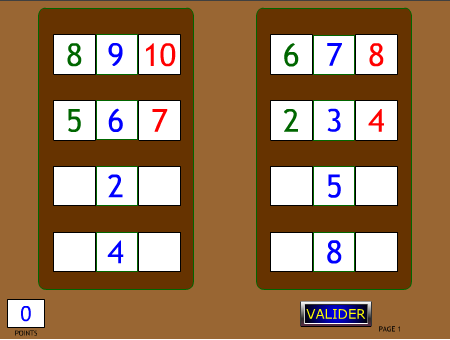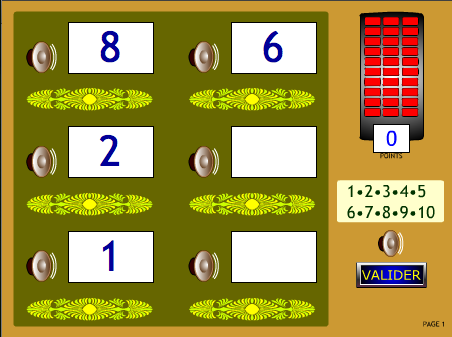 En septembre, 
Nous jouons au robot (aller chercher une certaine quantité d'objet).